What we did
Conceptualisation
Audio production & Creative
Development & Model training
Installation
Why we are proud of this
Upbeat is a project that be installed into any elevator and will play audio content depending on the activity inside. For instance, if 1 person rides the elevator, the song "Lonesome tonight" by Elvis might sound. Or if a large crowd is there, a Martin Garrick song comes on. Also if people exit or enter the lift, sound effects like "Hasta La Vista, Baby" can be configured. Our system is currently installed and running in hotels in Australia and the U.S.
Key features
Object tracking and Machine learning
We conceptualised and created a unique system that can run in any elevator, which detects the number of people inside the lift and plays music, sound effects based on this input. An AI model continuously learns and gets better at detecting people in the lifts.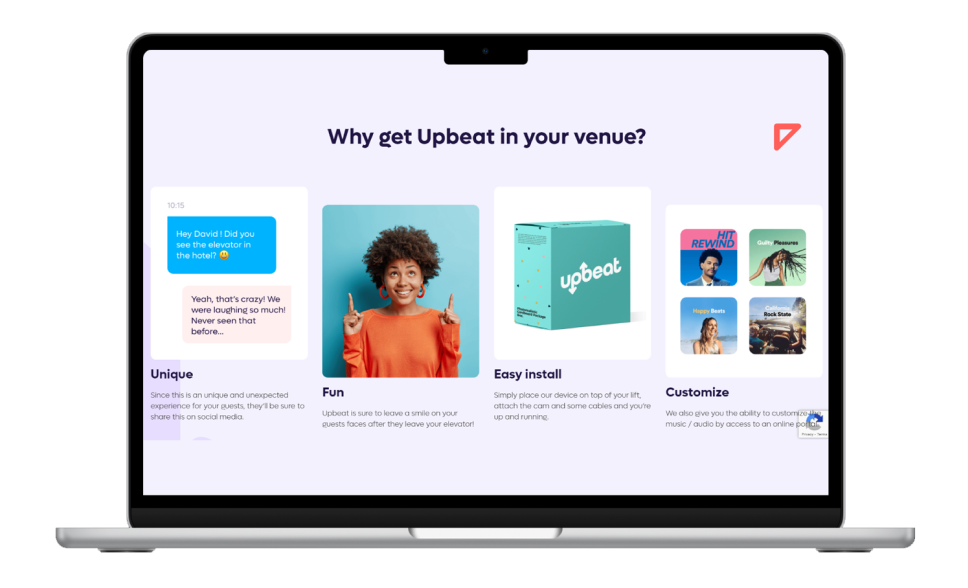 An easy installation process
Since inception the system has garnered rave reviews from guests. We created the brand and website internally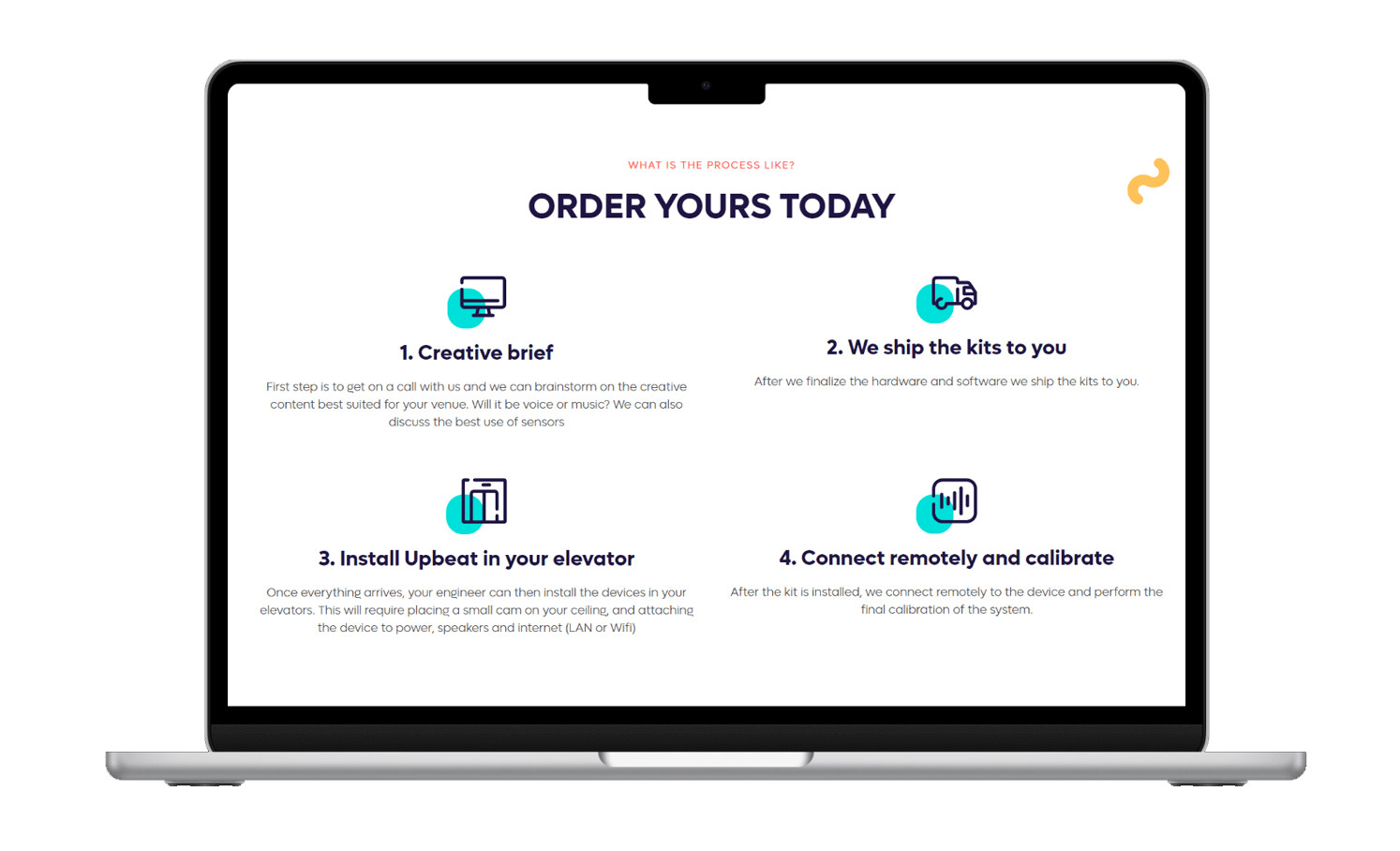 Plug and play solution
The installation kit is easy to assemble by in-house technicians and plugs into our online platform for activation
QT Sydney Lifts The Elevator Experience To New Heights