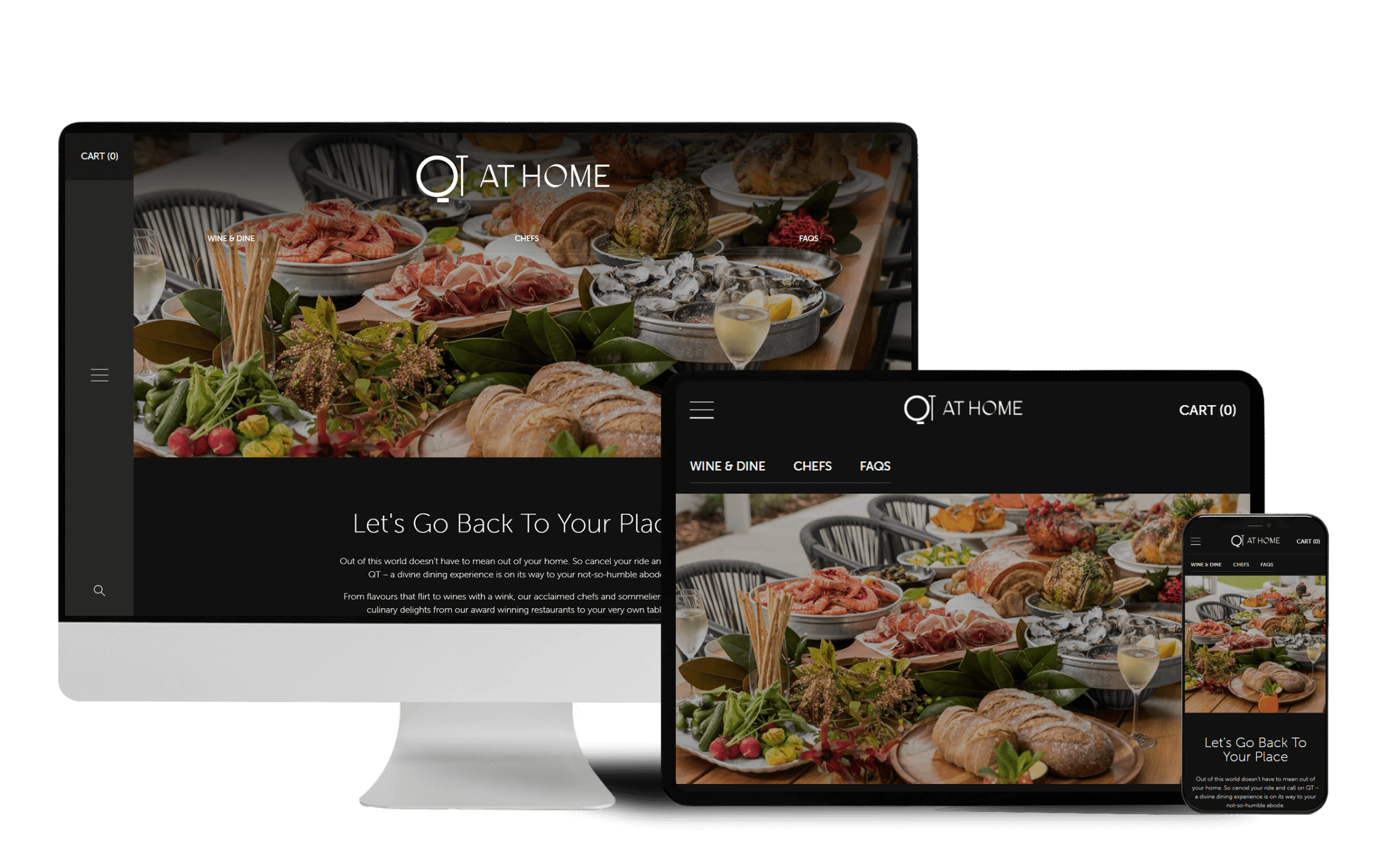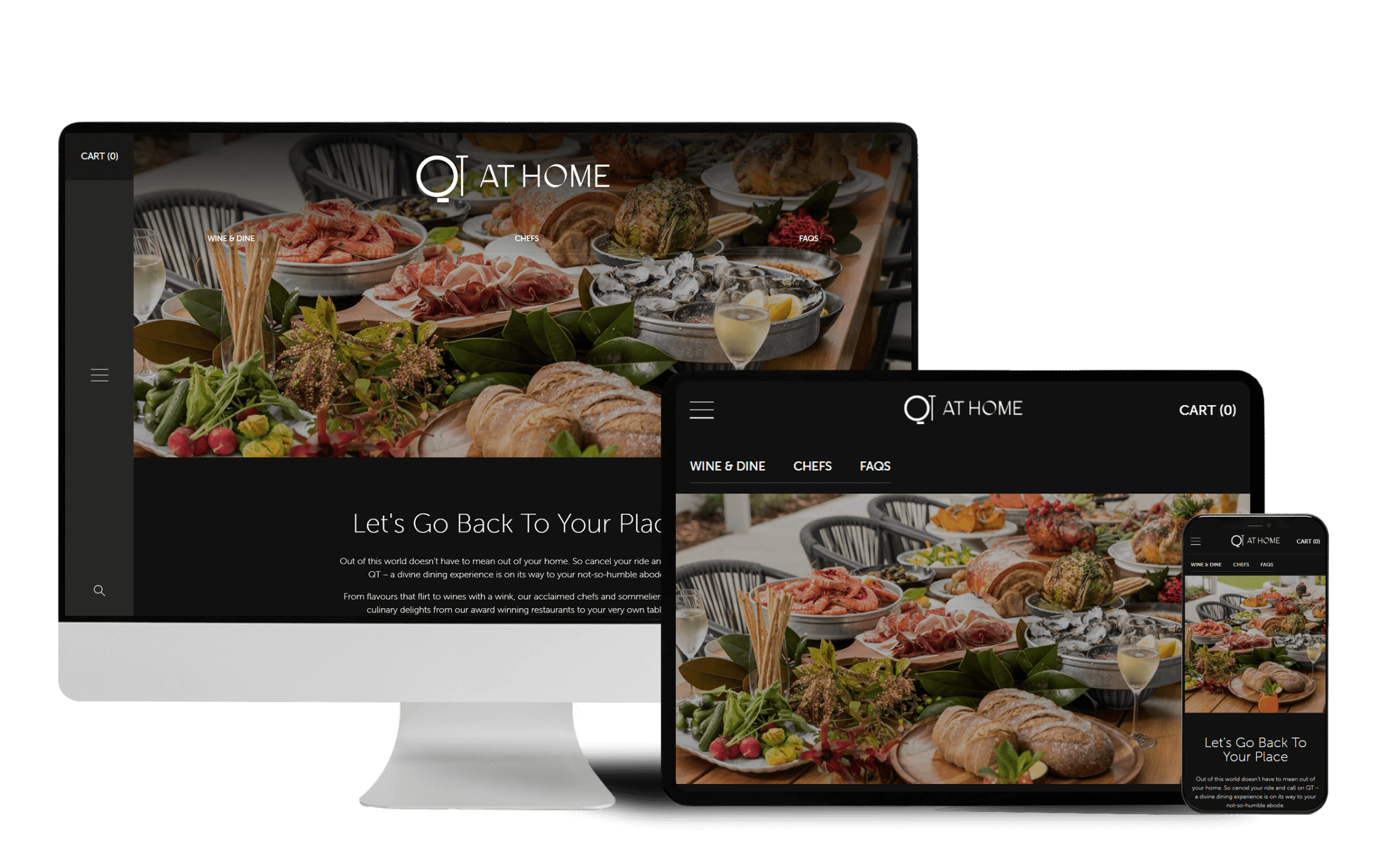 What we did
Front-end Development
eCommerce
WordPress development
Maintenance retainer
Why we are proud of this
This custom-built WooCommerce site allows users to order food & drink items from the award winning restaurants at QT Hotels. Originally started during the pandemic, it's now an important cornerstone in the marketing activities at QT, especially during key festivities such as Easter and Christmas. Customers can order entire feasts to their house, as well as Gin and wine packs.


Key features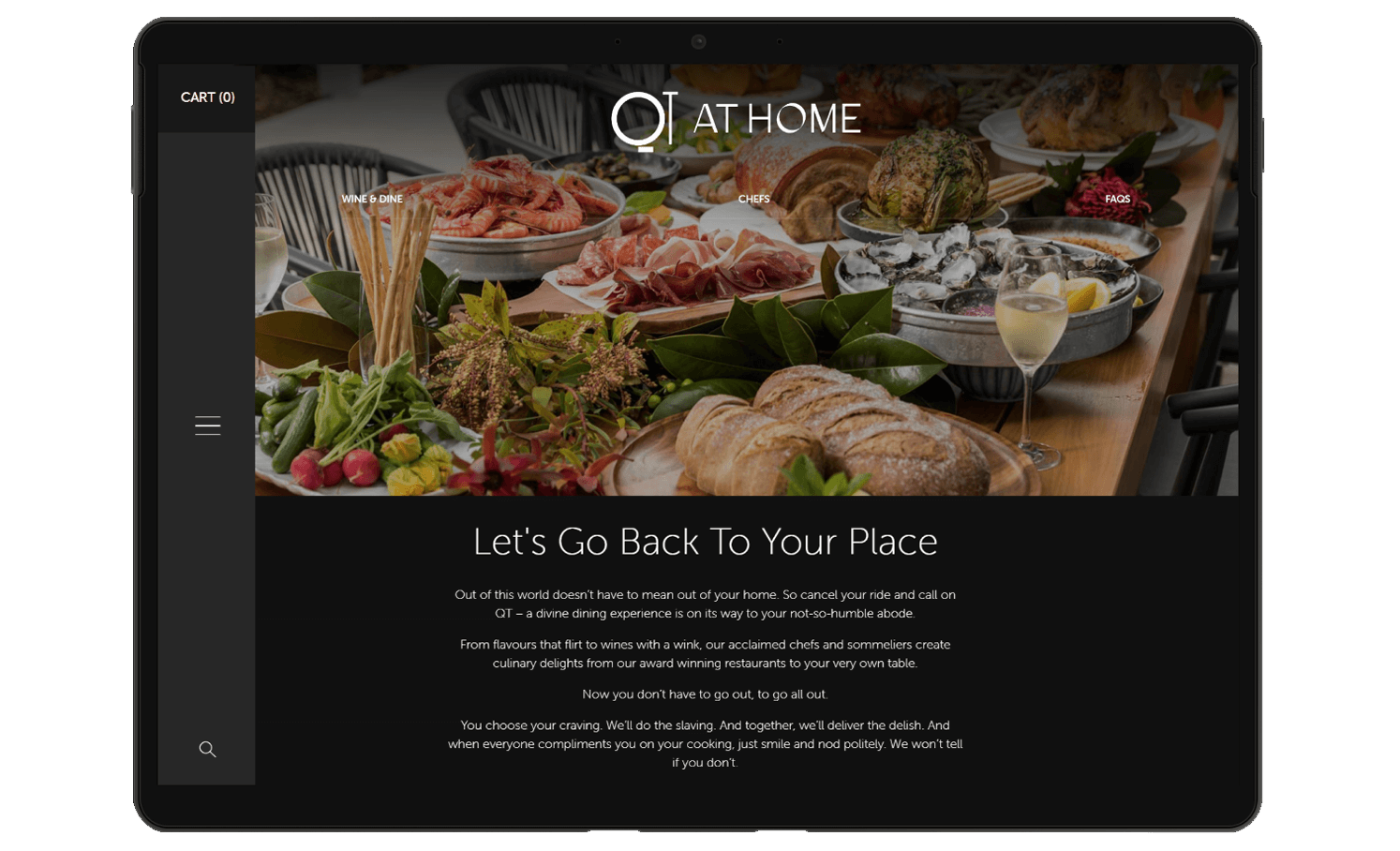 WooCommerce to the limits
The site uses a heavily customised eCommerce system based on WooCommerce, which allows users to indicate pick-up times and assemble various add-ons with each order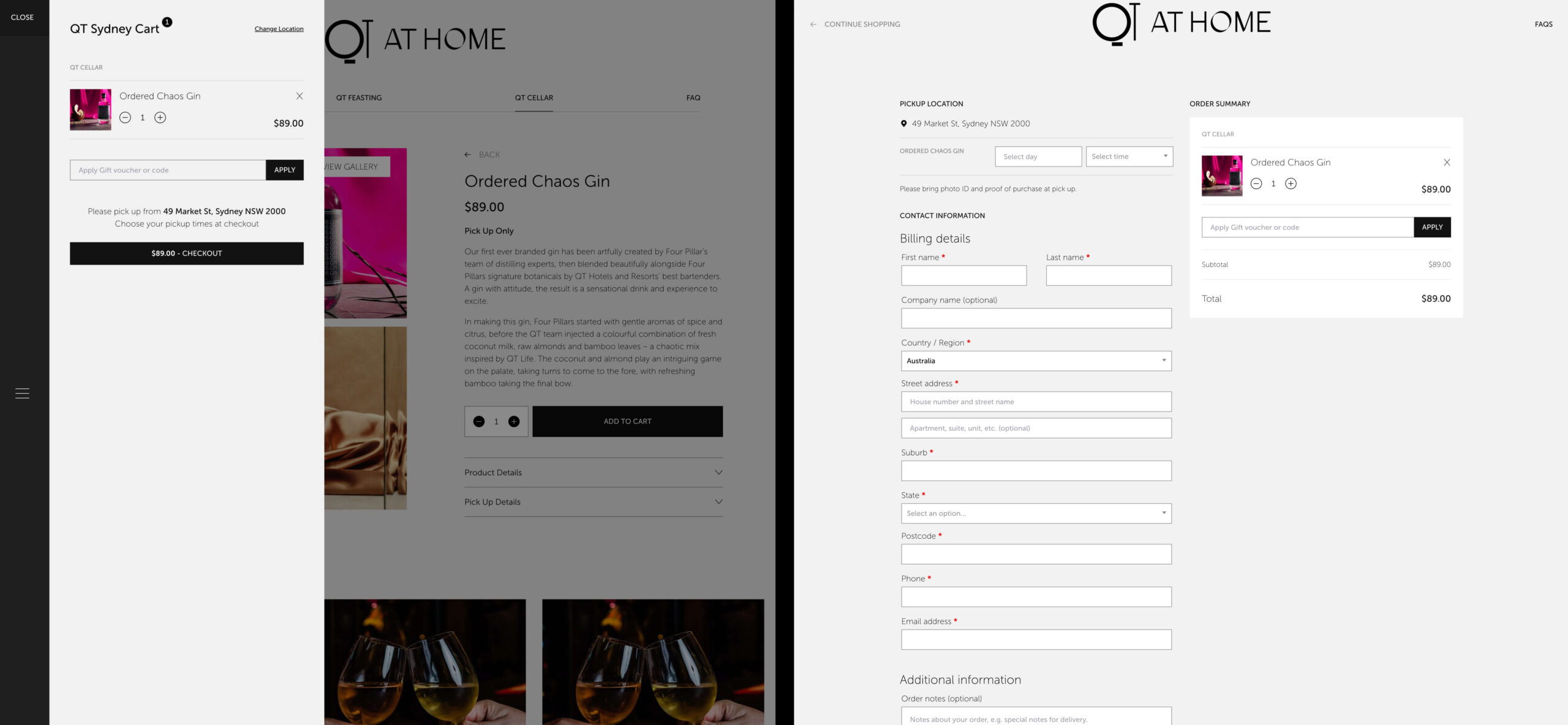 A seamless checkout experience
Users are able to select the items of their choice and customise the pick up and various other attributes.