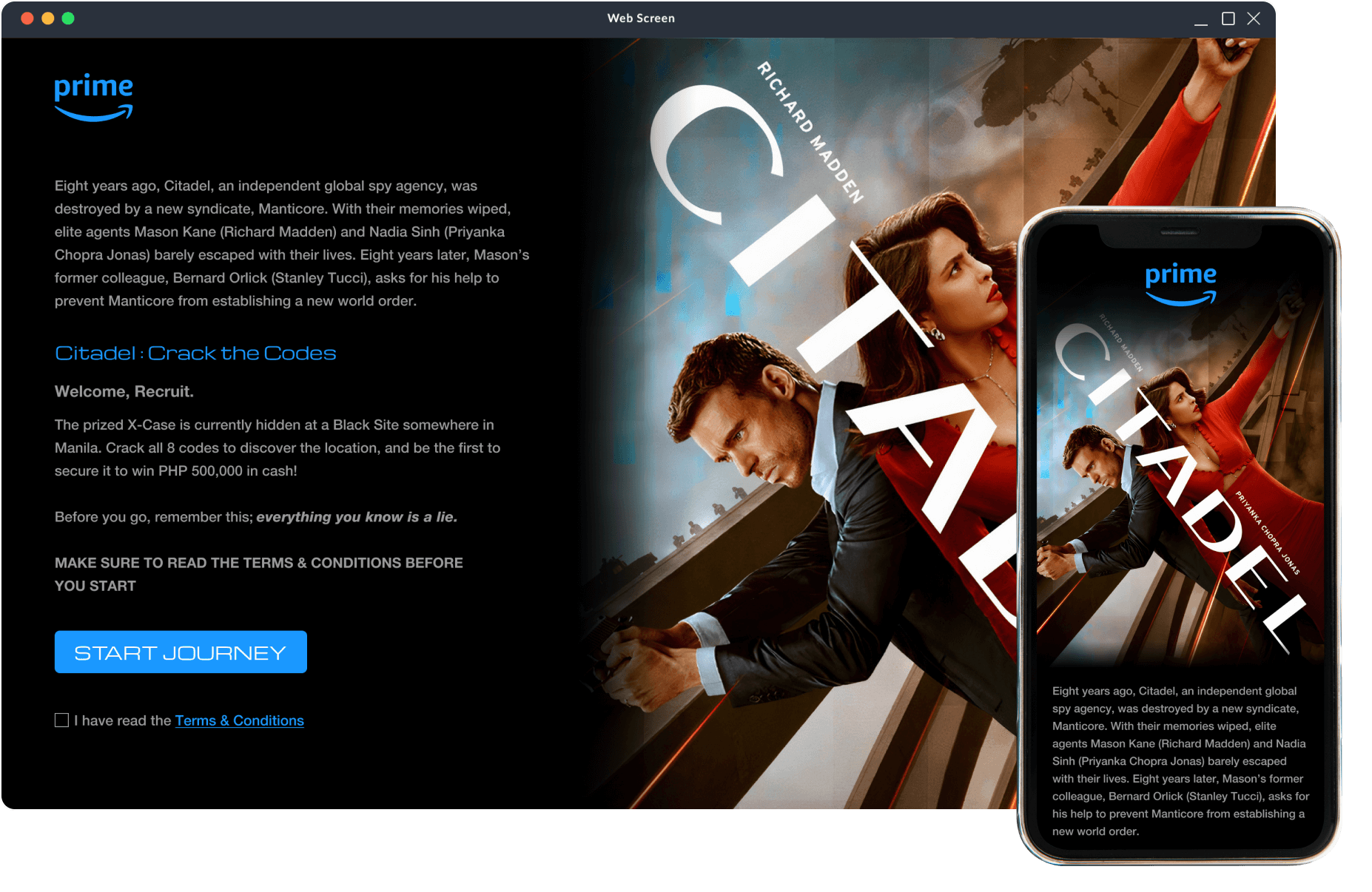 What we did
Campaign Creative
Web Design
Web Development
Hosting & Infrastructure
Tracking & Analytics
Why we are proud of this
Rock Solid was approached by Culture Group Asia to design, build, and host a series of microsites for a digital campaign aimed at promoting Citadel, a new show on Amazon Prime. The campaign ran for three days in May 2023 and specifically targeted the Philippines. We seamlessly integrated ourselves into the Culture Group team and swiftly delivered a range of websites within a matter of weeks, challenging participants to navigate their way from one point to the next.
Key features
A journey to challenge the participants
Throughout the development of the websites, we incorporated hidden Easter eggs and various clues to guide participants through each step of the journey, culminating in the final website where they were required to enter a password. This exclusive password could only be obtained by watching the first two episodes of the show.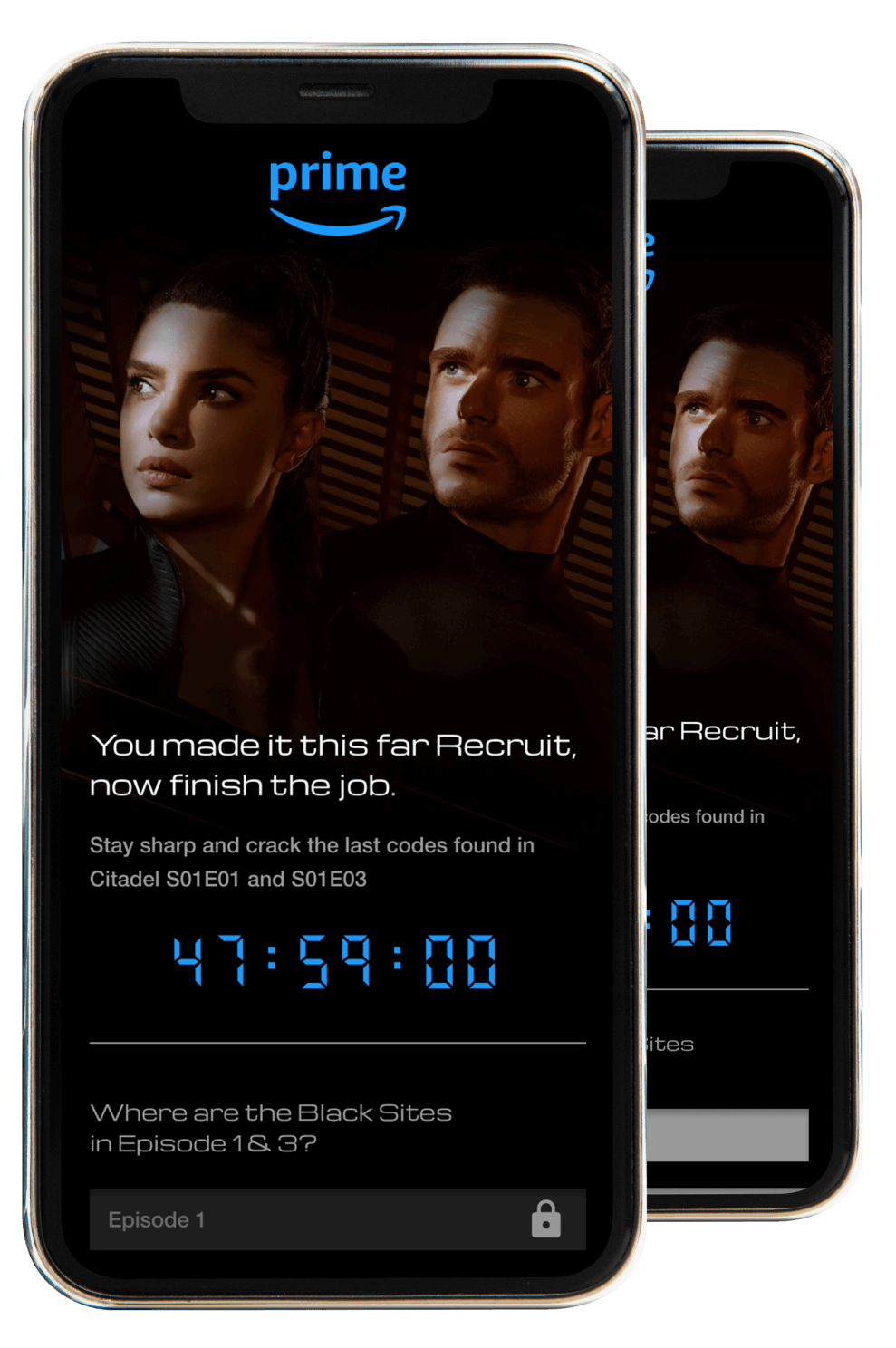 Timely Execution
Rock Solid worked closely with the Culture Group team to create multiple websites within an impressively short timeframe. Our utmost priority was to ensure flawless functionality across devices and browsers, with a primary focus on catering to the mobile audience.

Successfully Cracking the Final Code
In addition to our proficiency in design and development, we took charge of all aspects of hosting and infrastructure. With a particular emphasis on security, we ensured that none of the passwords leaked during the campaign period. As a result, the campaign went exceptionally well, generating considerable attention for the show in the Philippines.
I just want to thank you for the great partnership and work on Citadel. It was so easy for us to work with you guys - and I look forward to finding more projects for us to work together from now on too